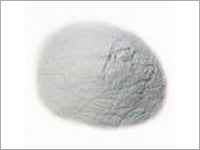 Indole-3-Carbinol
Product Description
Indole-3-Carbinol
Name: Indole-3-carbinol
Synonyms: 3-Hydroxymethylindole; 3-Indolemethanol; Indole-3-methanol
Molecular Formula: C9H9NO
Molecular Weight: 147.18
CAS Number: 700-06-1
EINECS: 211-836-2
Indole-3-carbinol is produced by the breakdown of the glucosinolate glucobrassicin, which can be found at relatively high levels in cruciferous vegetables. Indole-3-carbinol is the subject of on-going Biomedical research into its possible anticarcinogenic, antioxidant, and anti-atherogenic effects. Research on indole-3-carbinol has been conducted primarily using laboratory animals and cultured cells. Limited and inconclusive human studies have been reported. A recent review f the biomedical research literature found that "evidence of an inverse association between cruciferous vegetable intake and breast or prostate cancer in humans is limited and inconsistent" and "larger randomized controlled trials are needed" to determine if supplemental indole-3-carbinol has health benefits.
Indole-3-carbinol occurs naturally in cruciferous vegetables such as cabbage, broccoli, brussels sprouts, and kale. Indole-3-carbinol is also widely available in supplement form.
| | |
| --- | --- |
| Product name | Indole-3-carbinol |
| Items | Specifications |
| Description | Faint white fine powder |
| Identification | Positive |
| Assay (by HPLC) | 99.0 % Min. |
| Melting Point | 96-97 oC |
| Loss on drying | 1.0 % Max. |
| Heavy metals | 10 ppm Max. |

Packaging: 1Kg/lucifugal bag & 20bags/drum

Storage: Stored in a dry and cool place below 0oC, keep away from light and heat, and any acid substance. It is to be gradually invalid when be stored at room temperate

Shelf life: Two years when stored properly in a well-closed container below 0oC.

Contact Us
6-5, West City Best Space, No 158 ZiXuan Road, HangZhou, ZHEJIANG,, Hangzhou, Zhejiang, 310012, China
Phone :+8613306501279